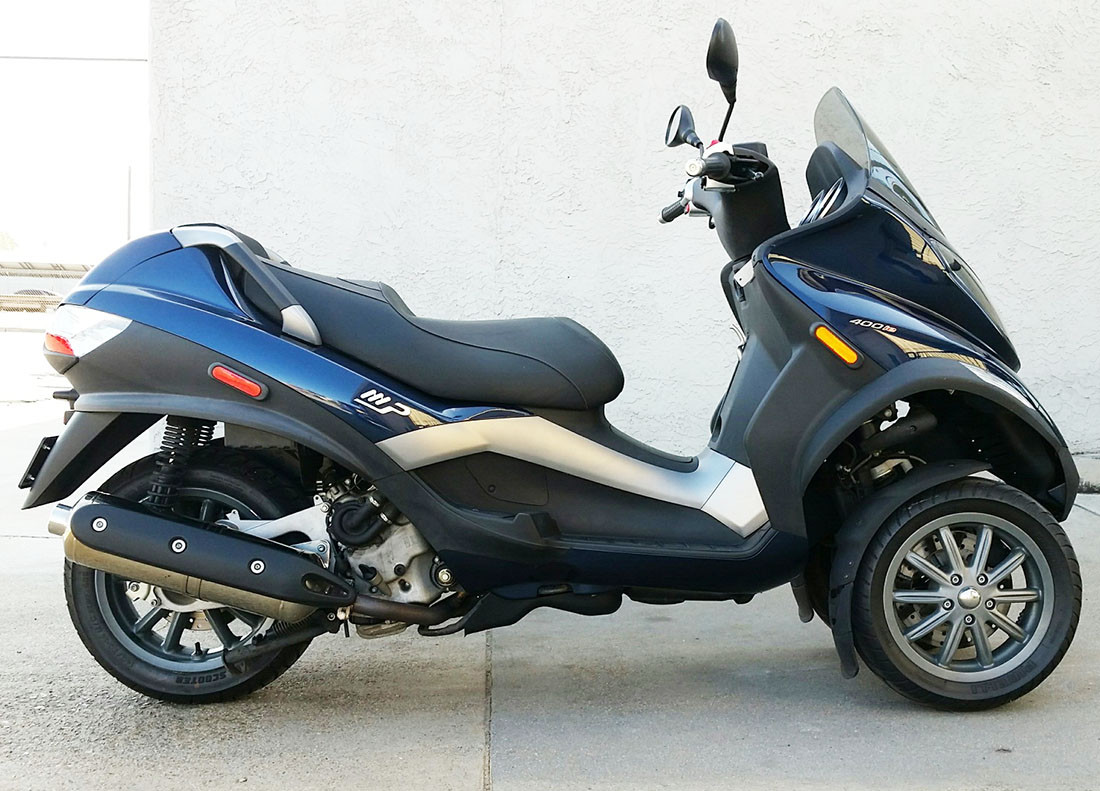 enlarge


2008 Piaggio MP3 400 Scooter with only 2,600 Miles!
VIN: ZAPM590T585000378


Selling this beautiful and barely used (2,600+ miles!) 2008 Piaggio MP3 400. This scoot was sold new by my dealership in 2008, and was recently sold back to us because the owner had moved overseas. As such, it has barely been used. We went through the bike from back to front, changed all fluids, installed a new rear tire, new battery, flushed the fuel cell and cleaned out the fuel injector. Bike runs like brand new. The bike has beautiful paint and plastic panels. No scrapes or grinds... excellent shape all around. The 2008 MP3-400 is a revelation in technology, stability, peppiness, and unique features. The bike handles very nimbly, has good gas mileage (about 60 mpg), and gets you to where you want to go safely in rain or shine. The front suspension has a user activated self-locking ability that stands the bike up, parked or when moving slowly. Used judiciously, the cool feature is great for commuting in heavy stop'n go traffic. Expect lots of curiosity from bystanders! Bike hits 90mph ...




$2,609.00 (3)




16h 44m

San Diego, California

motorsportscooters


(1,256, 100.0%)